Claus Rose
Claus Rose, born in 1968, has been photographing people since 1995 and has increasingly specialised in nude and portrait photography since then. "I would like to contribute to the breakdown of prejudices against artistic, classical nude photography. Unfortunately it is often misunderstood and associated with mediocre portrayals of nakedness."
For Rose, photography is a way of expressing himself. "I want to portray the beautiful and interesting aspects of a person. That clearly goes beyond simple documentation and uses compositional and technical tricks both in the viewfinder of the camera as well as in the laboratory. I always see the positive aspects in people and am very open towards all types of character and contemporary phenomena. A photographer who respects his models and involves them in the composition of the pictures as an equal partner can create photographs with a powerful message. Dealing with the wishes and needs of the model in a sensitive way is part of this process. Only in this way can a trusting relationship develop, because especially in an area as delicate as nude photography one has to proceed carefully."
Rose has been influenced by contemporary masters such as Herb Ritts, Patrick Demarchelier, Andreas H. Bitesnich, Howard Schatz, Jeanloup Sieff or Robb Debenport. "They all know how to lend an aura to the models."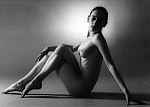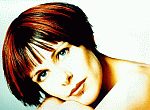 The Artist can be reached through his website.