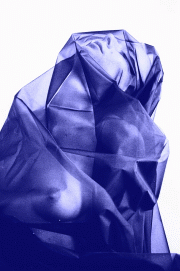 Helmut Wolech
Helmut Wolech is one of the most disturbing photo artists in Austria. His work has been displayed at exhibitions in Vienna, Lausanne, Colorado Springs and Hamburg.
The book "Corpus Subtile" can be ordered from "Schlagzeilen's" Website - here is a translated extract from the book: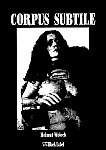 The morbid appeal of Viennese graveyards and condemned buildings, the blotchy glint of chrome of surgical instruments or the strange attraction of tattered orthopaedic bandages act as backgrounds and accessories for pictures representing dreams and nightmares, pictures which are so full of grief, showing the transient nature of life, at the same time taking full stock of growth and offence, simultaneously portraying womankind as a goddess and a victim, tears the heart apart.
Gebundene Ausgabe, 109 Seiten, Dezember 1997
Charon Verlag, Hamburg; ISBN 3-931406-07-5