Ronald Putzker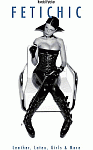 Ronald Putzker, born in 1962, was raised in the Austrian Alps in Tyrol and is now living in Vienna. He made himself known as a comic artist in the 1980s with his comic books "Inspektor Burnadz 1 & 2", followed by the trilogies "Aglaya" and "Anna Stein" in the 90s. His books have not only been published in Austria and Germany, but all over Europe, such as in France, The Netherlands, Denmark and Italy. From 1999 to 2000 Putzker published his latest comic series "Cyberdise" in a monthly PC-magazine. The latest book illustrated by Putzker is a fictious guide through the "Rehpublik Österreich" (2000), written by the author Günter Brödl, who met an untimely death.

"As a father of four children you cannot earn a living on comic books alone," says Putzker. As a result, he does a lot of different jobs, all of them highly enjoyable for one of the most talented and versatile artists in Austria today. For example, he works for advertising agencies, as an illustrator for magazines, designs homepages, logos and CD-covers (i. g. for the Austrian musician original "Kurt Ostbahn") and he enjoys his favourite work as a freelancing fetish-photographer.

No doubt, Putzker shows his passion for fetishism and women in all of his works. Thus, it comes naturally that most of his comic books feature a heroine as well as women who look a little more kinky, more sexy, more self-confident than usual comic figures and - no surprise - the "bad" girls always wear latex.

As a photographer he started his career only a few years ago, with the advertising poster campaign "ToilAd", showing a series of people sitting on the toilet. One of its most successful images features - you guessed it! - a woman wearing a rubber catsuit.

Meanwhile Putzker's passion for pervery has produced a large portfolio of erotic photos, part of which have gotten already published in magazines all over Europe. His Leitmotiv, "fetish is fun", is present in all of his photos, in which he tackles the obsessions the obsessions they portray with charm and a smile. And his audience feels the fun, too.